More and  more SMD components are used and it is quite difficult to find the correct component with the marking code. So we improve our database to give you a useful tool to find the parts in short time.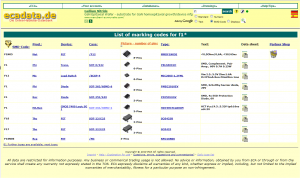 Please view this tutorial for more details about the new functions.
Marking code search tutorial (Flash)
All valid ecadata.de user can use this new tool.
Additional infos in our wiki
http://wiki.eca.de/marking-code_search
Please send us your comments too.